George Cassutto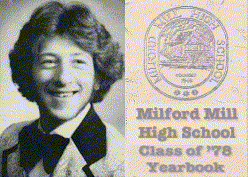 Where'd all that hair go?
Vital Statistics

Age: 54 in June, 2014.
Marital Status: Not married since 2003.
Birth date: June 16, 1960 (This makes me a Gemini and I am a twin!)

In October of 2012, my brother Benjamin, passed away.

E-Mail: georgecassutto@hotmail.com


For years, I have had this page up, and it acted as a resume for my life. I am adding some touches to it that will let you, the viewer, into the ups and downs of my personal life. You might be a website visitor, a colleague, a student, or a potential friend. Whatever your purpose and wherever you're from, thanks for visiting my personal page. I hope you find something here that we have in common. Maybe you'll be moved to drop me a note and get to know me a little better. If you're interested in my professional background, check out my resume, which also has a link to my academic portfolio, developed during my studies at George Mason University.


Left: At Udvar-Hazy Air and Space Museum with Gabe, 2005


Born in Passaic, New Jersey, I moved to Baltimore when my father took a call to become the pastor of Emmanuel Hebrew Christian Presbyterian Congregation in Baltimore County. I grew up there with a dual religious heritage: Jewish and Christian. My late twin brother was a practicing Hebrew Christian, but while I recognize and honor my Jewish heritage, my religious expression finds its home in the Presbyterian Church.my three children were born. In 2000, I left Washington County to teach middle school, and in 2002, helped open the school at which I currently teach. We also bought my current home outside Brunswick, MD.

Life sometimes contains lessons I did not know I needed to learn. The life lessons of relationships is one I continue to learn on a recurring basis. In 2003, my marriage came to an end, but in many ways, I learned how to live again. The challenges of divorce renewed my faith as I learned how to cope with loss and change. This period in my life gave me motivation to get into shape physically, possibly in the best shape of my life. It forced me to become independent in the area of day-to-day living, finances, and home ownership, but I also had to learn how to depend on God, family, friends, and colleagues to set my priorities and get through the loneliness of becoming single again.

There is a line in a Carbon Leaf song that goes:

We find the people of our dreams
We find that they're not what they seem
I've learned that people come and go
I've learned that families break and grow
I hope the sentiment of the last line is true for me and for the members of my family. The challenges of change are always painful for the children of divorce, but the parents can minimize the damage by remaining respectful, supportive of each other, and cognizant of the needs of the children in the separation process. I am proud to say that my kids' mom and I have learned how to co-parent through communication, compromise, and mutual respect. Even though it wasn't enough to save my marriage, forgiveness plays an important role in a successful post-marriage family life. We also have established a routine that involves joint custody both physically and legally. Summers are the time for me to become the custodial parent, and I try to provide activities and structure for my children that help build a positive relationships and teach about the world while getting physically active.

I am still searching for that special person with whom I can share my life's experiences. My ex-wife has found someone, and while she enters a new phase in her life, I will learn how to become the father of children of a blended family. Being single in today's world of Internet dating as an adult in one's mid-to-late 40s sometimes feels like the Carbon Leaf CD title: "Love, Loss, Hope, Repeat." But each time I meet someone, I feel as though I have made a new friend, and I learn quite a bit about myself, so there is only hope to be gained through that process. One day, I will meet a special person again, though I can't say getting married again is a certainty. I will leave all that up to God because He is the author of life and the source of all love. Maybe that will be the next time I write about "my miracle."

You can find me on Facebook. Feel free to send me a friend request. Sorry current students -- no friend requests until after you've had Mr. Cassutto and passed the class. After that, I'll think about it!
Here is a description of some of my interests, hobbies, and experiences. I try to consider myself a lifelong learner, open to new experiences and ways of thinking, with a desire to help young people understand different cultures, people, and groups.

Websites contain a variety of material, some of which may be considered inappropriate for any given group of people. By clicking on these web addresses, you release George Cassutto of all responsibility for any liabilities that may result.

---

Web Site Design

Since 1994, I have developed websites for schools and other organizations. The Web is a great communication tool, and it has allowed me to bring technology into the classroom to make learning more fun and interactive. The intellectual task of developing an engaging web page is one that keeps my brain young and gives me a chance to reach out to the world. The image here is what Cyberlearning-world.com looked like before its current edition.


---




Current Events

I am what may be called a "news junkie." I stay on top of world and national events through various media sources.

When possible, I love to catch "Morning Edition" and "All Things Considered." These radio shows not only keep me informed in the events of the day, but they give me the feeling like I have actually become an adult ;-) The NPR site is designed with Real Audio, so visit that site today and download your real audio player. Then you'll be able to hear NPR news as it downloads to your computer or you can subscribe to its podcasts.

---

My parents were survivors of the Holocaust from the Netherlands. It was hearing about their experiences that led me into the field of teaching history. I have developed a web page that tells of their experiences during the Holocaust. By telling their story, I honor the memory of my parents and the six million Jews and five million non-Jews who died in the Holocaust. I don't get a chance to teach about the Holocaust in the context of Civics, but I try to help young people understand the importance of prejudice reduction within their own culture and as a part of American society. In 2004, my brother Ben and I were invited by Israel's Holocaust Museum, Yad Vashem, to speak there about Holocaust education. It was an experience of a lifetime.


---

The United States Government

I try to teach my Civics class in an objective way because I want my students to make their own decisions as to where they stand on the political spectrum. I tell them my political affiliation on the last day of school. Kids, if you've had me in the past, let let the current batch of students try to figure it out. It will also keep me on my toes to do a good job for them. So keep my political party to yourself!

Image: George Cassutto, 2010

---

The people of the Netherlands are the greatest in the world (along with the American people). They are friendly, generous, and they are excellent engineers. I still have uncles, aunts and cousins in the Netherlands (Den Haag, Amsterdam, Bunnik, and Zoetermeer). If you know Dutch, feel free to drop me a note in what was my family's mother tongue. I'll try to get through it!

---

Digital Photography

Over the past several years, I have upgraded my ability to take digital images. A decade ago, I was taking pictures with a Sony Mavica, which saved its images to a floppy disk. I still haven't invested in a top-of-the-line digital SLR camera, but my Canon comes pretty close with its 20 X zoom. My daughter Grace and I often take competing images and upload them to our Facebook accounts to see who gets better comments. Many of the image I have taken over years appear on the "images" page of this website. I hope you'll take a look! Drop me a note if you'd like to use any of these images in your PowerPoint presentations, Word documents, or websites. If you "friend" me on Facebook, you'll have access to almost all of my digital photography.

---

Space is the "final frontier," and its exploration will unite the Human Race. I hope our government will continue funding space-related projects. I also enjoy backyard astronomy using binoculars or my telescope. There have been many nights spent on my back watching the stars, planets, and meteor showers.


Jupiter with its 4 large moons aligned.
Taken with Canon Powershot SX10 IS,
Copyright George Cassutto

---


Poetry

I have created a link that takes you to some of my own poetry for your literary consumption and review. I have tried to stick to poems that have some bearing in the teaching of Social Studies. The topics may extend beyond this scope if time allows. Therefore, if sampling some of my poetry is of interest to you, enter at your own risk. Your literary commentary, both positive and negative, is appreciated and may also be posted as a link to the poem at hand if you so indicate.

---

Hiking and Backpacking

I have been a hiker of the Appalachian Trail since I was a teenager back in the mid-1970s. My best buddies and I have explored every inch of the AT from Southern Pennsylvania into Northern Virginia, with our favorite stretch being the section that goes by Weverton Mountain into Harper's Ferry West Virginia. I now live several miles from the AT. I have also hiked Old Rag Mountain in Shenandoah National Park. Hiking is a great workout and it gives me a chance to experience the wonder of God's creation. Maybe I'll see you on the Trail!


---

This game is really the only athletic activity I was every actually good at. The game has the pace of soccer and basketball, but points are scored by touchdown passes. that's where the similarity with football ends.

I usually play during the summer months at Baker Park in Frederick, Maryland. I am usually the oldest guy in the game because when these guys were born I was their age playing Ultimate Frisbee! Still, it's a great workout and everyone is friendly.

The British Ultimate Frisbee Association has a great website to learn more. If you check out these links, you will find all there is to know about the game. Enjoy!

Since 2003, I have also tried my hand at basketball. I admit that I am not very good. I never played with any regularity as a child, so learning the game and the moves as an adult has been fun yet challenging. I play in the morning at school with a mix of community members, teachers, and students. The cardio is great and my friends are excellent coaches. My game has improved since I started, but there's always room for improvement. That's why I am thankful for the driveway hoop, where I can get a little practice. If you'd like to see my progress over the years, be sure to check out George's Fitness Journal.
---
I have been a "trekker" since my college days in the late '70s and early '80s. Favorite episodes: "Patterns of Force" (from TOS) and "Darmok" (from TNG). Star Trek is also a great interdisciplinary teaching tool in that it incorporates literature, politics, history, and many sciences.
---
What kind of music do you like?
I first heard Aqualung when I was 11 years old in 1971. The Elizabethan sounds, the English-folk themes, and the cynical anti-establishment lyrics have brought me to Tull concerts over 10 times (I have lost count). May Ian Anderson live forever!
Here are two shots of the July 26, 2006 Wolf Trap appearance of Ian Anderson of Jethro Tull, who played Tull with orchestral music. These shots were taken from the 10th row. There were rumors Ian was meeting fans after the show. Anyone know how to score a backstage pass?

Here is the official Jethro Tull Radio link.

Click on the image to enlarge.
---
Their thoughtful lyrics, incredible harmonies, and intricate guitar sounds cannot be beat. Their music is an important part of the soundtrack of my life. If you listen to them with me, just be ready for me to sing.
I took the picture at right when seeing the Girls at the Wolf Trap in Vienna, Virginia on July 19, 2006. I was able to trade up my tickets to the 7th row.





---
RUSH has been putting out masterful driving rock since 1974. The intellectual lyrics of drummer Neil Peart make the band's music an excellent way to reach the inner workings of young people, even those who are not familiar with the band's work. Here are just a few examples of songs that can be used in the classroom for starting points or as wrap-up activities.
---
My most recent musical obsession has been with the Celtic-rock band Carbonleaf out of Richmond Virginia. They were considered the "best unsigned band" during the late 1990s, but now have released their most recent CD, "Nothing Rhymes With Woman", on the Vanguard label. I try to see them at venues like the 9:30 Club and Recher Theater whenever possible. News flash: Carbon Leaf will be at the Ramshead Club in Baltimore on June 25, 2010. See you there. Be sure to visit http://www.carbonleaf.com where you can here the CD in your web browser. Here are some pics you can download (all images &copy George Cassutto). Click on them to enlarge to 1280 x 960 or thereabouts.


| | | | |
| --- | --- | --- | --- |
| | | | |
| Lead singer Barry Privett signs an autograph for my Glorie | Barry and George | Bassist Jordan and drummer Scott | Carter and Terry |
---
Other artists I enjoy include: (Click at your own risk. Not responsible for content on these pages or if links have expired).
and many others! Celtic music is also one of the many types of music I enjoy. Riverdance is a wonderful show.
---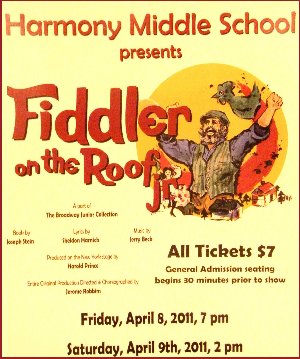 Drama
I like to live a drama-free life, unless it's on-stage drama. I had the pleasure of directing "Fiddler on the Roof" for my school's spring musical production during the 2010-2011 school year. The show was a wonderful success, not so much from my efforts, but due to the hard work of wonderful parents and a very talented cast. My own three children are active in their schools' drama programs, and they participate in summer community drama programs. All of us enjoy seeing great shows like "American Idiot," which we saw on Broadway earlier in 2011. When finances allow, we try to catch some of the best shows as they come to town such as Les Miserables and others.

I hope you enjoyed your visit to my web page. Please take the time to let me know what you think of the site or its contents. Feel free to use any of the two e-mail addresses below.
E-Mail: georgecassutto@hotmail.com or geocas@aol.com
Thanks for taking a look!

George Cassutto's Cyberlearning World
[Lesson Plan of the Day] [Cassutto Memorial] [About the Author] [Search] [Civics Lesson Plans]